Fender are probably the biggest makers of guitars and amplifiers in the world. They are an enormous company with an amazing history.
But what about that history – who owns Fender? Servco Pacific Inc bought the majority of shares in 2020 making them the owners of Fender Musical Instruments Corporation. But over the years they have changed hands many times and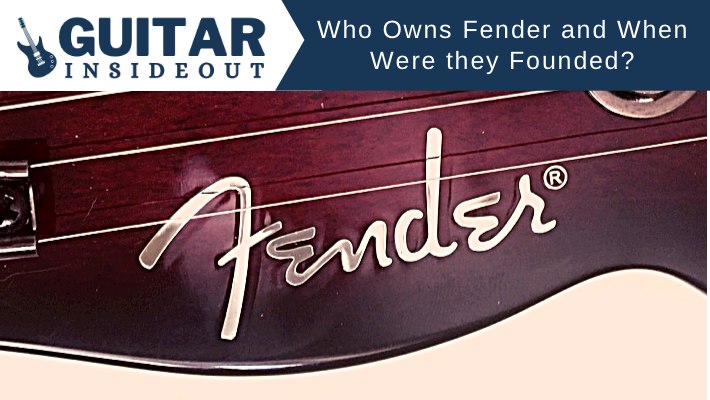 If you'd like to know more about Fenders ownership, founding, acquisitions and companies it owns amongst more then keep reading.
Who Owns Fender
Fender was originally founded by Clarence "Leo" Fender in California. Fender was sold to CBS in 1965 but in 1985 the "Fender Musical Instruments Corporation", or 'FMIC' for short, bought it back.
In 2020 Servco Pacific Inc bought the majority stake in Fender from TGP Growth and so became the current owners. Ownership has changed hands quite a few times over the years, possibly because of the precarious nature of the music business or just down to Fenders popularity and success.
Who is the Fender CEO?
The current CEO of Fender is Andy Mooney. He was appointed in 2015 replacing outgoing CEO Scott Gilbertson.
Mooney was previously the Chairman of Disney Consumer Products and surfwear brand Quiksilver.
Mooney decided that Fender's longer term strategy should focus more on the digital side rather than manufacturing of instruments. Fender launched Fender Play, Fender Academy and Fender Songs which have been successful although there are no actual details of how well they've done financially.
When was Fender Founded?
Fender was founded in 1938 by Leo Fender. Originally a repair service for musical instruments and audio equipment (PA Systems, radios etc), it wasn't until 1945 that Leo would produced his first guitar – a lap steel Hawaiian guitar with patent for both an amplifier and pickup.
This was produced in conjunction with Clayton Orr 'Doc' Kauffman. Soon after though Kauffman asked Leo to buy his half of their joint venture as he didn't believe guitars would be a success.
And so in 1947 Leo Fender founded Fender Electric Instrument Company. It would be another three years until the first original Fender guitar was released: the Esquire.
Later redesigned with a truss rod and named the Telecaster, after originally being called the Broadcaster but encountering trademark issues with Gretsch.
The Stratocaster and Precision bass would follow and Leo Fender's place in history was assured.
Why did Leo Sell Fender?
Leo Fender contracted a sinus infection that had such a dramatic impact on his health he didn't feel able to continue running his business. So he chose to sell Fender to CBS.
However he changed doctors not long after the sale went through and his new physician cured the infection. He had by that point both sold Fender and signed a non-compete clause, meaning he couldn't start a new company competing with Fender.
He did agree to consult and advise CBS on some future Fender innovations. The tilt-neck, a system that allowed the neck incline to be altered by an Allen key on the three bolt neck plate and the truss rod to be adjusted from the headstock without having to remove the neck.
He would later finance and become head of Music Man guitars and then G&L, both still active and well thought of guitar manufacturers to date.
Can you Buy Shares in Fender?
No, you can't buy shares in Fender at this time. Fender, or FIMC, isn't listed on any exchanges as a publicly traded company and is still a private company.
So you can't buy any shares in Fender and there is no stock. They were going to float but cancelled their IPO due to investors believing the stock to be overvalued.
What Companies are Owned by Fender?
Fender owns and has acquired many music companies. These are some of the most well known:
Jackson
Charvel
Gretsch
Squier
Bigsby
PreSonus
Jackson
Grover Jackson founded Jackson guitars in 1980. Grover sold Jackson guitars to IMC in 1986 and Fender bought it from them in 2002.
Charvel
Charvel were originally purchased by Grover Jackson in 1978 after they'd gone into bankruptcy. Jackson was bought by Fender in 2002 and they acquired Charvel at the same time.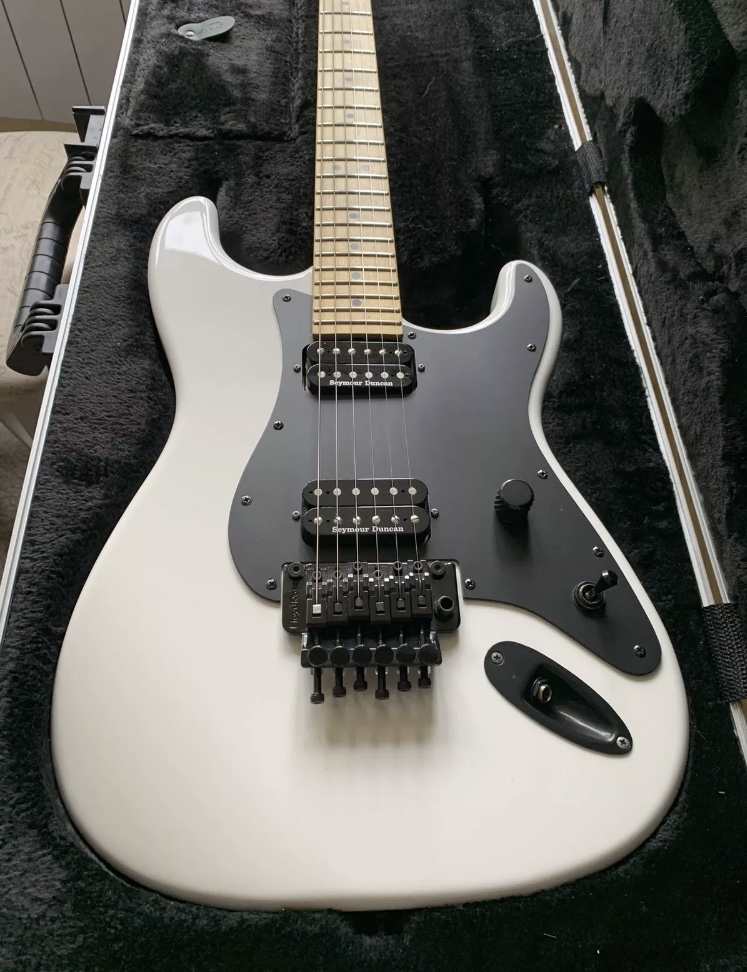 Gretsch
Gretsch are currently owned by Fred Gretsch, great grandson of the original founder Friedrich Gretsch, but in 2002 he reached an agreement with Fender to let them produce, market and distribute the guitars whilst leaving the Gretsch family in overall ownership of the company.
Squier
Founded in 1890 as 'V.C. Squier' as a musical instrument manufacturer it was acquired by Fender in 1956 and since the 1980's has been the name Fender market they're entry level and cheaper guitars under.
Bigsby
Bigsby were founded in 1946 by Paul Bigsby and was subsequently sold to Ted McCarty, an ex Gibson employee, in 1966. However it would later be sold to Gretsch and then Fender acquired the Bigsby brand and assets in 2019.
PreSonus
Founded in 1995, PreSonus, unlike many of the companies Fender have acquired, don't produce instruments or guitars but audio equipment and software. Fender reached a deal for PreSonus to merge in 2021.
How Much is the Fender Company Worth?
When Fender were expecting their IPO in 2012 to raise around $160 million which would have valued the company around $400 million. That was in 2012 and Fender has grown substantially since then so it would only make sense for the company to be worth even more.
Conclusion
Hopefully you are now more familiar with them as a company, who owns Fender, when they were founded and all about the companies they have acquired.
Fender are a hugely important and significant company in the history of popular music. Their guitars are legendary and have been used to create and play on some of the most famous songs of all time.