The Fender TC 90 is a strange guitar. Fairly rare, not really like any other Fender and quite different sounding.
I've owned one for 3 or 4 years now and so feel well placed to give a proper rundown and review of it.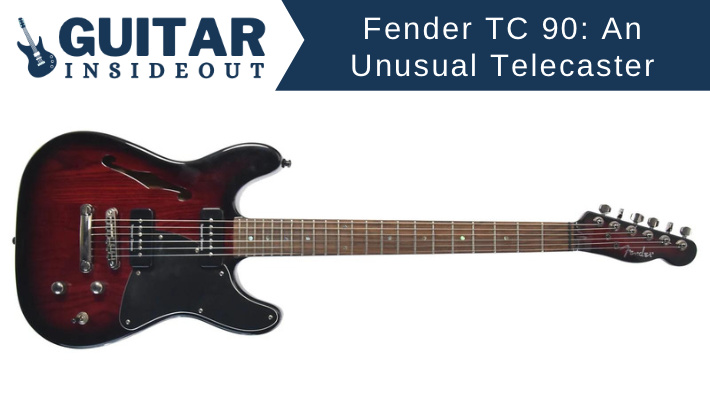 So if you're interested in learning more about the TC 90 or considering buying one then hopefully I can shed some light on how it's made, plays, and sounds.
My Fender TC 90 Journey
I bought mine for two reasons: firstly I liked the idea of a Telecaster that sounded like a Les Paul. I'd had mixed experiences with Gibson's and as much as I wanted to like them I always found them to be heavy and awkward to play.
Conversely I loved my Tele. It was the perfect size, shape and just felt "right". So a Tele that could give me that Les Paul sound? Yes, please.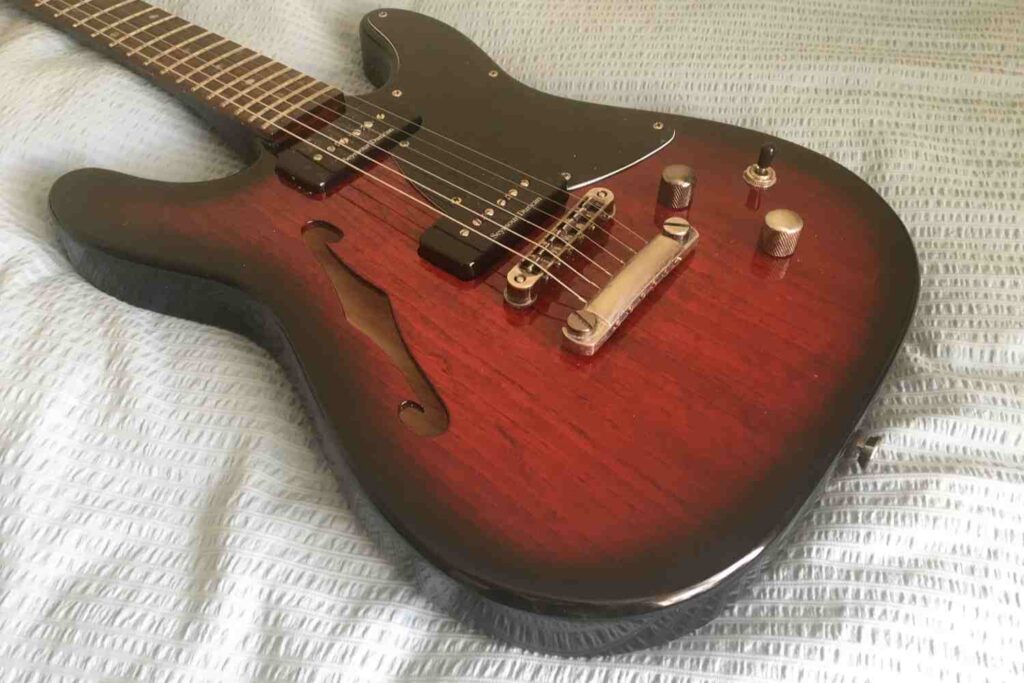 The other reason I wanted to try a TC 90 was because Jim Adkins of Jimmy Eat World (apparently) had one. In fact his signature Fender the JA 90 was based on the TC 90.
"Adkins joined us to design this semi-hollow guitar, based on his TC-90 Telecaster and hot-rodded with several special design modifications that make it the very embodiment of sonic "sweetness."" – Fenders Website
Being a big Jimmy Eat World fan boy definitely pushed me to considering the TC 90 more than I might have. But why not just get the JA 90 if the Jim Adkins association was important?
The JA 90 appealed to me but I still think it is expensive for what you get. The TC 90 was much cheaper, albeit 2nd hand, and was close to enough to not seem like a compromise.
When one popped up I took a chance. It was a good price so I thought "why not?".
So let's take a closer look at the Fender TC 90.
At a Glance
So, the TC 90 is a double cut, semi-hollow, thinline telecaster(ish). It was only in production between 2004-2007 and made in Fenders Korea factory.
Only 1400 were ever made. 700 in white and 700 in dark cherry burst.
It's has a set neck and 2 Seymour Duncan P90 pickups – vintage at the neck and custom at the bridge.
The neck is fairly thin with a standard Telecaster scale length of 25.5 inches and 22 medium jumbo frets. Only 2 controls: volume and tone and 3 position switch for the pickups.
Overall it's much like a Gibson Les Paul Special, only a tele. Sort of.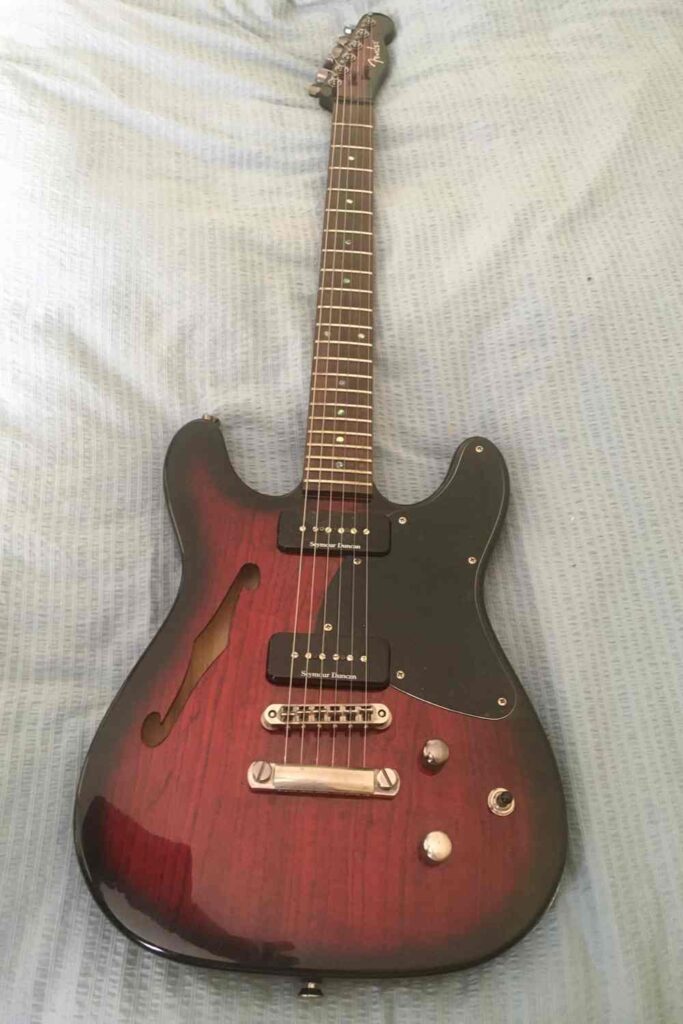 Specs
The full specs for the TC 90 are:
Body: Semi-Hollow, Double Cutaway Ash
Neck: Maple, Set Neck, Modern 'C' Shape, (Polyurethane Finish)
Fingerboard: Rosewood, 9.5 in. Radius (241mm)
Pickups: Seymour Duncan SP90-1NRWRP Vintage P-90 (Neck), SP-90 3B Custom P-90 (Bridge)
No. of Frets: 22 Medium Jumbo Frets
Bridge: Adjusto-Matic Bridge with Anchored Tailpiece
Scale Length: 25.5 inches (648 mm)
Width at Nut: 1.625 inches
Machine Heads: Cast/Sealed Tuning Machines
Hardware: Smoked Chrome
Controls: Master Volume, Master Tone
Pickup Switching: 3-Position Toggle
Position 1. Bridge Pickup
Position 2. Bridge and Neck Pickups
Position 3. Neck Pickup
Pickguard: 3-Ply Black
Abalone Dot Position Inlays
Graphite Nut
Made in Korea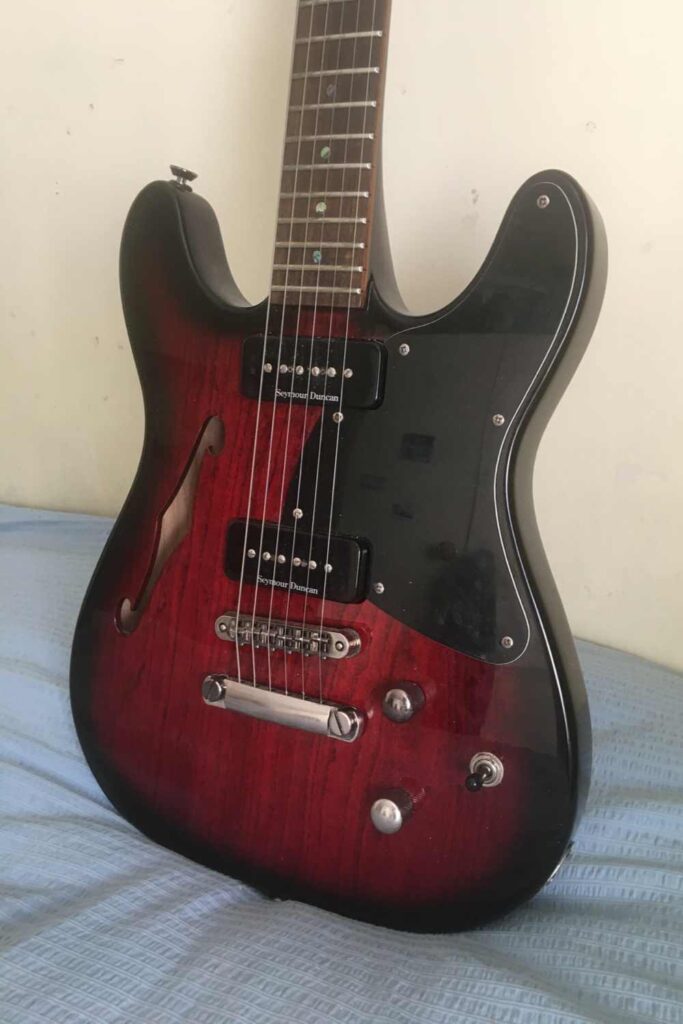 Design
They came in two finishes – vintage white and black/dark cherry burst. I've got the dark cherry and if I'm honest I'd probably have preferred the white.
Having said that the dark cherry is still pretty nice especially with the matching headstock. You can see the wood through the finish and it has a certain subtleness to it.
I just thought the white had a bit more of a wow factor.
The hardware is a lovely smoked chrome though and I thought the abalone inlays were a nice touch.
One very minor issue I have is that it only has 2 string trees. I can't decide if that's going to be any sort of a problem or not. It's just only having 2 does feel a little odd.
But looking at it you can't help but think is it really a tele. In fact apart from the headstock you could argue it has little in common with a telecaster. I've always assumed that's what TC stands for – T for tele and C for caster – but who knows.
That doesn't particularly bother me. It's very much its own thing. But for the traditionalists out there it may not go down too well!
Build Quality
As the TC 90 is made in Korea it isn't considered "premium" in the way made in USA Fenders are. But owning both the TC 90 and an American made Tele I can do a direct comparison. And there's really not a lot in it.
The finish and fit on the TC 90 is top notch. No issues with uneven frets or sharp edges.
It feels solid and well made. Obviously being semi-hollow and thinline it doesn't have the weight of my standard tele but that doesn't make it feel any less sturdy.
The hardware all seems good quality. Maybe replacing the nut with one a little better wouldn't go a miss but it's by no means necessary.
I'm not very familiar with the consensus around Fender's Korean made guitars, unlike Mexico or China which seems to have been discussed widely, but it feels exceptionally well made.
Playability
The double cutaway makes access to the upper frets simple, especially without the heel in the way.
The neck feels really quick to play. Very smooth and comfortable. It also feels thinner than a regular tele neck but sits in the hand perfectly (your mileage may vary on this depending on hand size/shape).
I've had no issues with it staying in tune and that's with some pretty heavy bending.
It's by far and away the lightest guitar I own. It's listed at just over 7lbs but feels even lighter than that. It often ends up being the most played of all my guitars only because it's so easy to grab with one hand and start playing.
Overall it's very a comfortable guitar that is a dream to play. Light weight, quick neck and smooth as silk.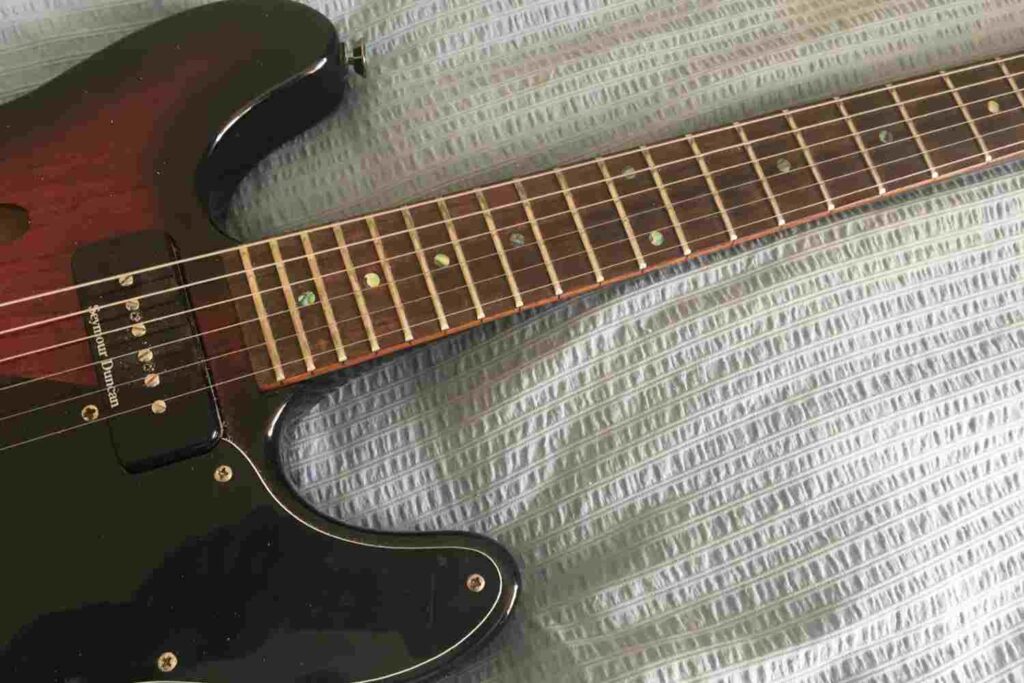 Sound
This is where things get really interesting.
The Seymour Duncan P-90's are just fantastic. The bridge is definitely hotter than regular P-90's and very punchy.
The neck is much smoother and very warm. There's almost no hum from either of them too.
It's actually quite a dark sounding guitar. Lots of character and a really unique voicing to it.
I've seen a few people mention that it really excels at jazz and blues and whilst I'm definitely not a jazz player I can absolutely see where they're coming from.
Turn the gain up though and it's a full on rock monster. It excels at classic rock but as someone who loves modern punk it's also absolutely perfect for emo and pop-punk.
The semi hollow body and f-hole makes it extremely resonant. It sounds great unplugged and has a wonderful amount of sustain.
What it doesn't sound like though is a standard telecaster. If that's what you're looking for then you'd be much better getting a regular tele.
It may be a Fender and marketed as a telecaster but it lacks that characteristic twang a tele has. It's unique and has a sound of its own but that sound isn't a typical Fender.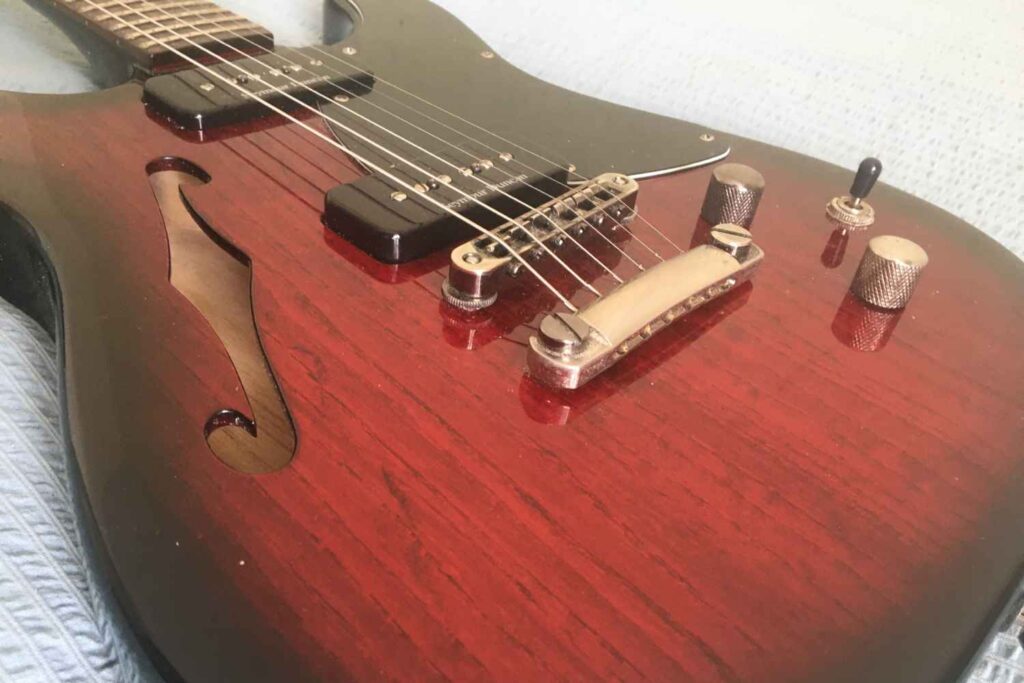 Fender TC 90 vs JA 90
As far as I can tell there's not much difference between the TC 90 and JA 90. I've never played the JA 90 so you might want to take what I'm saying with a pinch of salt but the main differences seem to be the neck is mahogany on the JA 90 as opposed to maple on the TC 90 and the JA 90 has 2 extra tone controls.
And of course the JA 90 has quite a few different finishes. But from what I've read and seen they are very similar.
Conclusion
The Fender TC 90 is a really interesting guitar. Unlike virtually any other Fender have produced. And I think that's what drew me to it.
You definitely aren't going to get a typical tele or strat sound. As I said before if that's what you're looking for then the TC 90 isn't for you.
But if you want something a little different, that sounds distinctive and is a bit quirky then it's a no brainer. On top of that it's just a really great guitar. It plays like a dream, feels fantastic and covers such a wide range of tones.
Sadly it's not in production anymore which means you're only chance to get one is second hand. They don't seem to become available all that often but if you keep your eyes open in the right places (eBay, Reverb etc) you can eventually snag one.
I took a chance buying mine both without seeing or playing it. I wouldn't usually and it was very much an impulse, spur of the moment decision. But I'm so pleased I did and can't imagine moving it on now. It's a real keeper.