Alvarez Guitars has unveiled an extensive revamp of their flagship Masterworks series acoustic guitar line for 2024. The legendary guitar maker will add several new model variations and introduce major upgrades aimed at enhancing sound, playability and aesthetics across the range.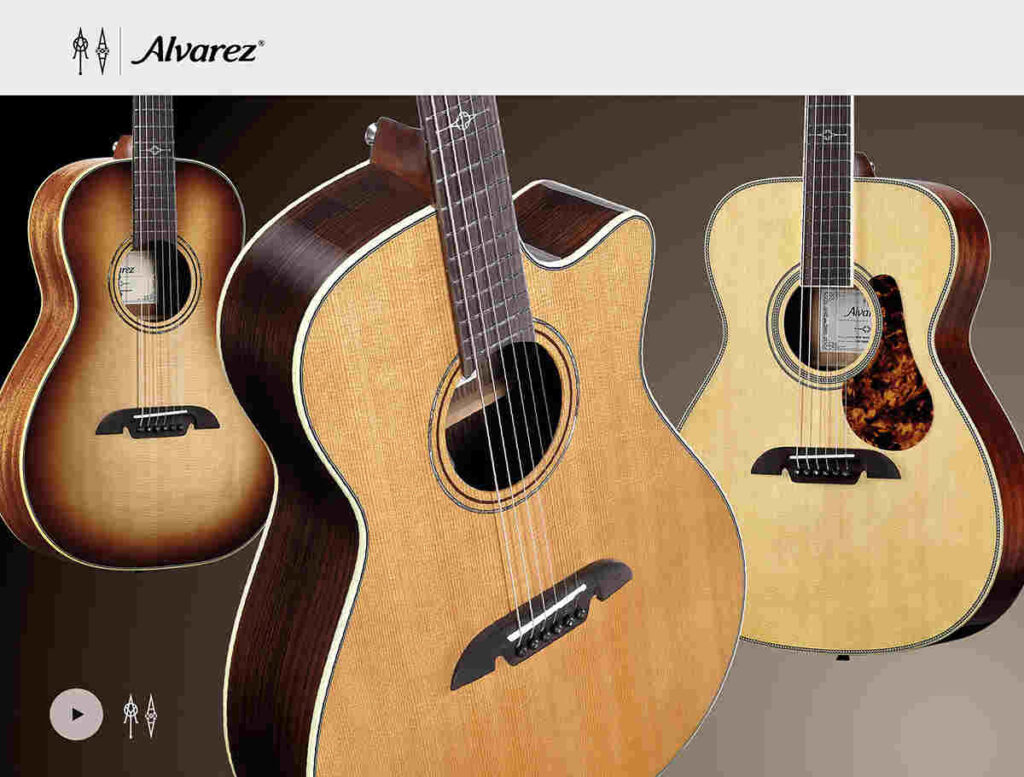 The 2024 Masterworks series will be comprised of 26 total models, representing a significant expansion over previous years. Alvarez is adding more options within the popular parlor, grand auditorium and OM body styles by utilizing more East Indian rosewood for its warm, balanced tone. That means back to rosewood for fingerboards and bridges as well as new solid rosewood models.
Of the 26 Masterworks guitars, 10 will now feature rosewood back and sides, including entries in the parlor, grand auditorium and OM models. This demonstrates Alvarez's expanded commitment to rosewood. The company states this will provide players with more diverse and specialized options for finding their ideal instrument.
Masterworks Custom
In an exciting new offering Alvarez is introducing a Masterworks Custom series, promising feature-rich appointments and refined playability. These 4 guitars have a sleek cutaway for easy upper fret access along with a flawless shadowburst finish.
Masterworks Custom models also introduce twin front and back bevels for enhanced playing comfort. In terms of visual flair they include Paua abalone purfling along the body edges for an elegant accent.
State of the Art Pickups
Alvarez has also worked with LR Baggs on an innovative new pickup system for the Masterworks Custom series called HiFi. According to the company it took years for LR Baggs to develop a sensor EQ system and HiFi utilizes a non-invasive dual bridge plate sensor array along with studio-grade electronics and preamp. This is said to deliver exceptional dynamics and tonal realism when amplifying the instrument and Alvarez are one of the first major brands to use it.
Across the entire 2024 Masterworks range Alvarez is promising further improvements to quality control and construction techniques. For example, they cite extensive refinements to their sanding and painting processes for achieving sharper lines, thinner finishes and flawless clear coats.
"A culmination of years of work that has come together to make the best line of guitars for Alvarez, probably ever"
The company states that this meticulous attention to detail will result in their best-ever offerings in terms of aesthetic beauty, tonewood integrity and playing comfort. Musicians can expect an altogether more resonant and rewarding playing experience.
With over 50 years of acoustic guitar craftsmanship, Alvarez has long been known for making affordable yet high quality instruments. The 2024 Masterworks series demonstrates their continued commitment to pushing boundaries.
Guitarists eager to try the expanded Masterworks range will appreciate the diverse selection of body shapes, tonewoods and specifications now on offer. From timeless classics to modern players' models, the series aims to have an ideal instrument to match any need.